Major projects
The Mental Health Commission (Commission) is leading significant, system-wide reform to better serve the most vulnerable people in our community.
Our strategic direction is guided by the WA Mental Health, Alcohol and other Drug Services Plan 2015-2025 and the State Priorities 2020-2024 provide further focus.
The Commission is working to progress these Priorities, in partnership with the Department of Health, WA Primary Health Alliance, service providers, other stakeholders and communities.
You can read about our key reform projects here:
Further details about the major projects underway against each Priority are available by clicking on the image below.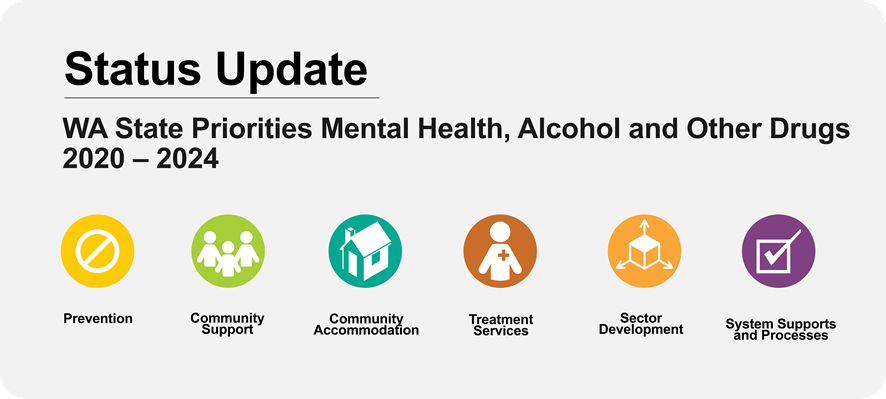 Stay connected and up to date with the work of the Commission and our partners
Subscribe to
Stakeholder Connect
the Commission's e-Newsletter that keeps you informed and updated about key sector reform projects including opportunities to participate in system reform, or follow us on social media.