Lived Experience representatives sought for Infant Child and Adolescent Implementation Program
We are seeking expressions of interest for Lived Experience representatives to join the Infant Child and Adolescent (ICA) Implementation Program.
We are looking for two (0.4FTE) Policy Officer – Lived Experience – one consumer and one family member/carer – who have used infant, child and/or adolescent mental health services in either metropolitan or regional/rural WA. 
As a Policy Officer Lived Experience you will need to be able to work 30 hours per fortnight (0.4 FTE) across the working week (Monday to Friday) for a few hours at a time. The days and times are negotiable but ideally our Consumer and Family/Carer Lived Experience Policy Officer would be available at the same times/days each week.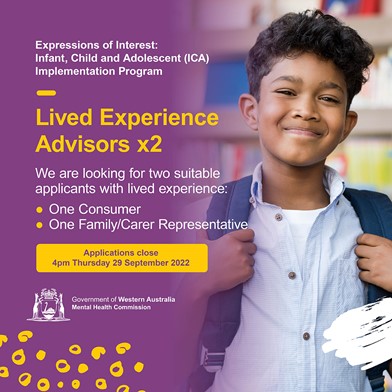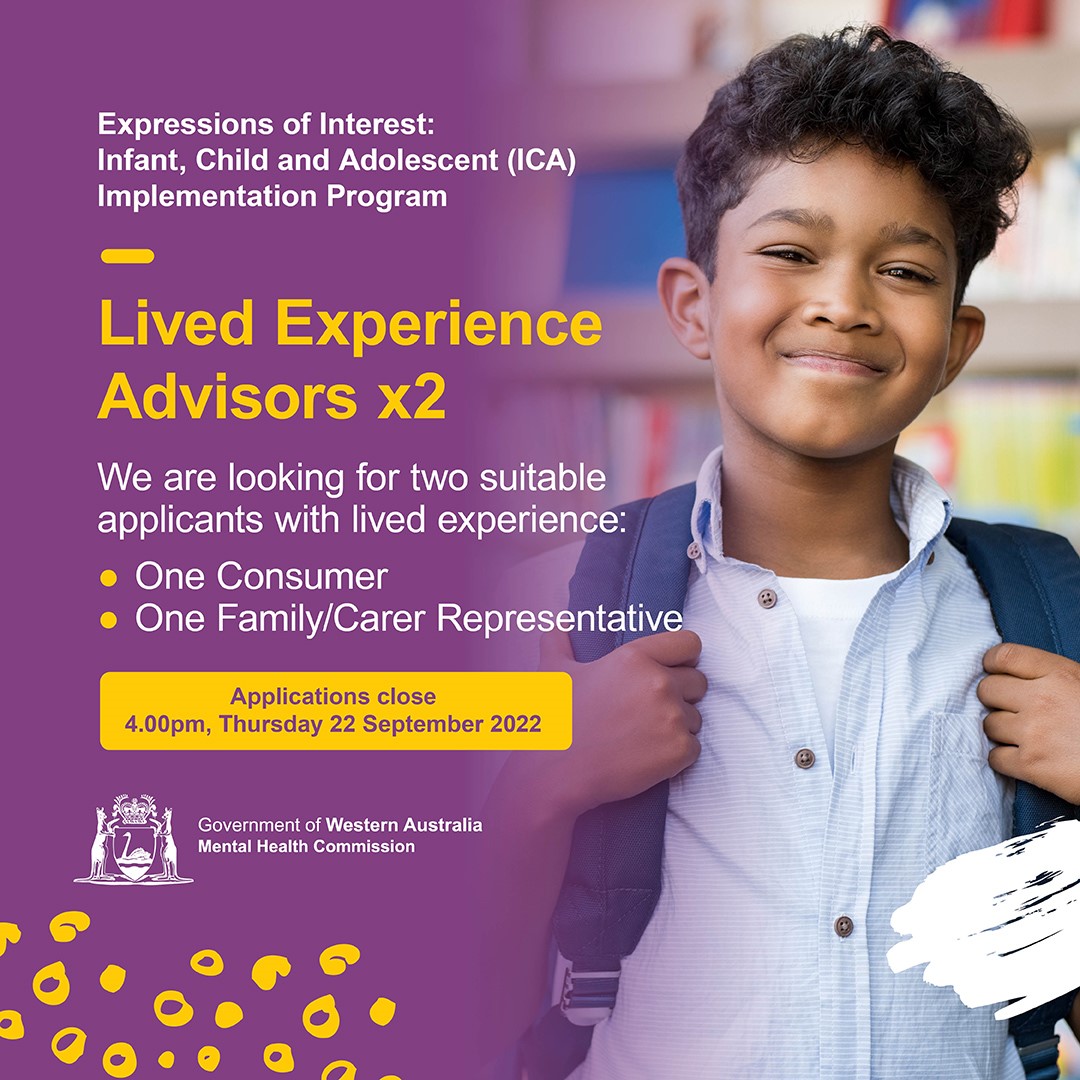 The voices of living and Lived Experience are key in transforming the mental health system. Listening and responding to your voices will help us build a better mental health system for all Western Australians.
Read more about the role of Lived Experience representatives and how to apply.
Expressions of interest close at 4.00pm on Thursday 29 September 2022.
Share this opportunity