Can you provide hope and support to other families?
Can you provide hope and support to parents and families struggling with a loved one's alcohol and other drug use?
Your Lived Experience can help facilitate family support groups in the Bunbury / South West region.
We're looking for Parent Peer Volunteers, who have supported a child of any age through drug and alcohol use to help provide hope and support to other parents and families struggling with a loved one's alcohol and other drug use.
Parent Peer Volunteers need to be able to
commit to supporting others for two hours per week
work cooperatively with others to co-facilitate groups
and have had some prior experience of participating in support groups themselves.
The role suits parents who can demonstrate effective coping skills, resilience and self-care in order to promote hope and be effective supporters of other parents and families in distress. Full training is provided as well as on-going support from professional staff and peers.
We are looking for interested parents in the Bunbury / South West region.
What do Parent Peer Volunteers do?
Parent Peer Volunteers facilitate support groups in the community. Parent and Family support groups allow a safe space for family members to talk openly and freely about their concerns and fears and gain support from others going through similar issues. Some facilitators run weekly groups, while others facilitate less frequently. Facilitators say they find their role extremely rewarding.
Join the Parent and Family Drug Support service
The Parent and Family Drug Support service has been providing peer support to families in WA for over 20 years.  As a Parent Peer volunteer you will be joining a warm, friendly, supportive and passionate team of parents.
If you can lend a hand, we'd love to hear from you. Please email us at  parentdrugsupport@mhc.wa.gov.au for more information, or telephone 6553 0239.
Paid volunteer allowances are available for all Parent Peer Volunteers facilitating support groups.
What volunteers have said about Parent and Family Drug Support service
The best thing about the support group is being among like-minded people. It's a safe place to speak freely without shame and judgement.
I leave this course feeling more able to cope with the situation. I also have hope for our future.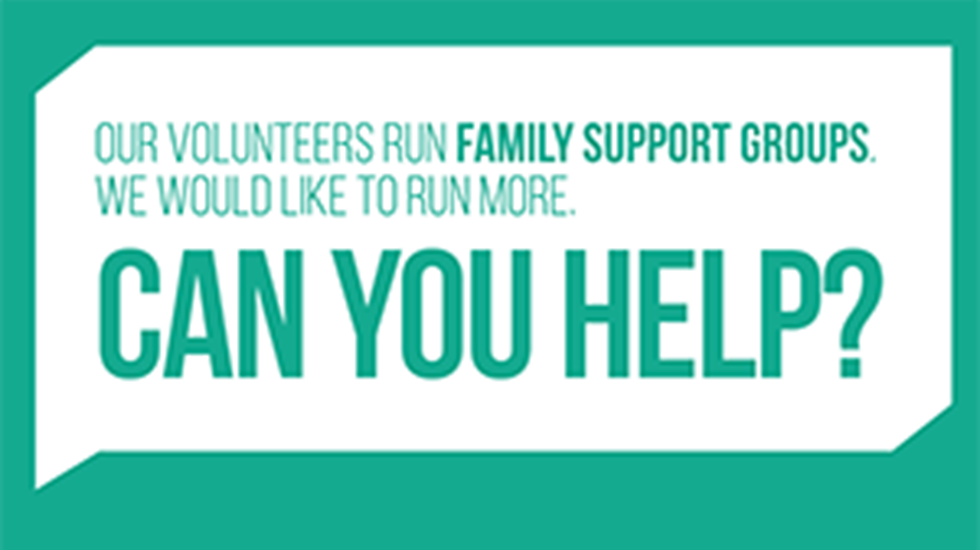 Read more about the Parent and Family Drug Support Service here.
I'm so glad I came along. I've found it invaluable to meet and discuss thoughts, ideas and situations with others on a similar road – even though we have different lifestyles. It's not easy to discuss with friends and although understanding they can't truly understand.
Do you need support?
If you are currently experiencing alcohol or drug issues in your family and need support, please call 9442 5050 or 1800 653 203 for country callers to speak to a qualified counsellor and/or a trained Parent Peer Volunteer.
Frequently asked questions (FAQs)
Who would this position suit?
The service is looking for people with the required lived experience (i.e. a parent). These are the selection criteria:
Essential criteria
Personal experience of own child/children using alcohol and/or drugs.
Readiness to volunteer demonstrated by the ability to identify how they have managed and met own emotional needs sufficiently to be able to offer support to other parents in crisis.
A demonstrated understanding of the issues faced by parents and families with alcohol/drug using children.
Excellent communication skills including listening and comprehension as well as the ability to convey information and ideas to others in a meaningful and appropriate manner.
Non-judgemental attitude.
Willingness to commit to volunteering for a period of 12 months with a 6-month probationary period.
Willingness to engage in the supervision/performance development process.
Desirable criteria
Experience of seeking and engaging in treatment services.
Knowledge of alcohol and drugs and their effects.
Previous volunteer or vocational experience.
Please note, the following situations will exclude an application from being considered for the well-being of callers using the service and the applicant:
those who have experienced alcohol and other drug-related problems within the past two years,
those who have experienced an alcohol or other drug-related death of a significant other within the last two years and/or, 
those who are unable to complete the training and probationary period of the program.
When do applications close?
Monday 12 December 2022 at 9am.
What happens once I submit my application form and when will interviews take place?
Interviews will take place week beginning Monday 12 December 2022.
When does the training take place?
If the service receives a minimum of three people, training will take place in Bunbury on 18 and 19 March 2023. Location to be confirmed. If fewer than 3 people are found suitable, we may delay the training dates to allow for additional applications.