WA Mental Health Awards finalists announced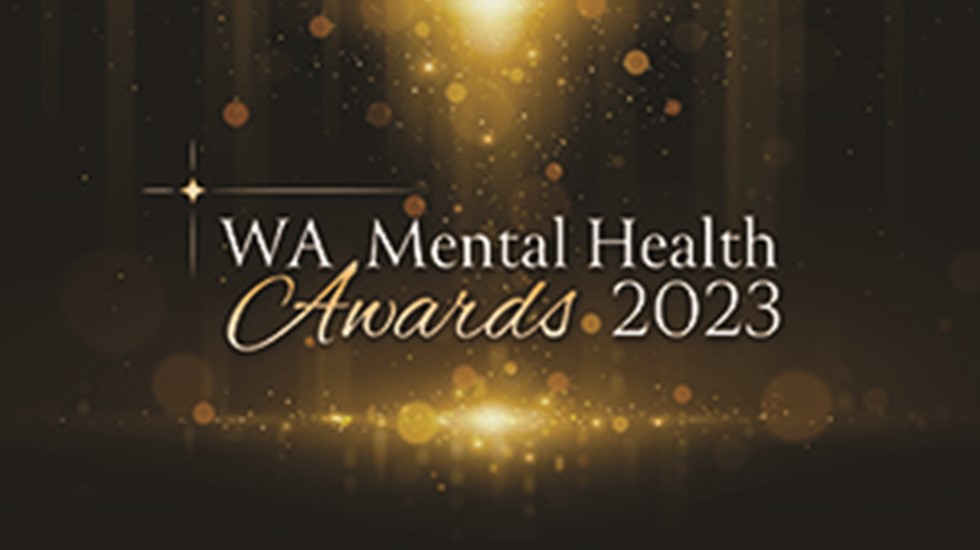 The 34 inspiring finalists in this year's WA Mental Health Awards were announced today.
The Awards are hosted annually by the Western Australian Association for Mental Health, in partnership with the Mental Health Commission and Lotterywest, to recognise the individuals, schools, workplaces, service providers and community organisations that work tirelessly to improve the mental health and wellbeing of Western Australians.
This year there were 144 nominations across nine awards categories, including:
News Media, for excellence in journalism and reporting on mental health;
Diversity, for an individual, organisation or group that embraces diversity and promotes inclusion with an initiative that benefits a particular population group – including, but not limited to culturally and linguistically diverse, age, ability, Aboriginal people and LGBTQIA+SB;
Innovation for Change, for outstanding innovation driving change for better mental health;
Mental Health Employee Excellence or Volunteer, for outstanding contribution to mental health by an individual employed or volunteering in the sector;
Prevention and Promotion, for outstanding contribution to prevention and/or promotion in mental health;
Mentally Healthy Education, for educational institutions that encourage, support and promote good mental health for its students, staff and volunteers;
Mentally Healthy Workplace, for a workplace that encourages, supports and promotes good mental health for its staff and volunteers;
Lived Experience Impact and Inspiration, for outstanding contribution to mental health in WA by an individual who identifies as having a lived experience (consumer, carer or family member); and a
Minister's Award, which recognises someone who has displayed best practice at every level and a true dedication to service in the 2022 calendar year.
The awards are judged by a panel of members from diverse parts of the mental health sector, including individuals with lived experience.
Winners will be announced at an awards ceremony on 23 November at the Hyatt Regency. A complete list of finalists for this year's Mental Health Awards is below:
2023 WA Mental Health Award Finalists
Minister's Award
Lorraine Potter
Nadia Bamasri
Louise Ball
Prof. Ashleigh Lin
Louise Howe
Lifeline WA Prevention and Promotion Award
Holyoake
Boyup Brook Community Mental Health Action Team
ALIVE & Kicking Goals
Zero2hero
WA Mental Health Commission Lived Experience Impact and Inspiration Award
Gabriel Osborne
Ron Deng
Dan Cazangiu
Matt Vapor
Roshana Care Group Diversity Award
Freedom
Rohan Collard
Our Place
Lotterywest Employee or Volunteer Excellence Award
Lynne Sadler
Matthew Willson
Dr. Andrew Wenzel
Leanda Verrier
Happiness Co and Happiness Foundation Mentally Healthy Workplace Award
Mineral Resources
Zonta House
Melchor Contracting
Water Corporation
HOPE Community Services Education Award
Kinross Primary School
Halls Head College Education Support Centre
Maryteresa Higgins from Westfield Park Primary School
Youth Focus Innovation for Change Award
CAMHS Aboriginal Cultural Reference Group
Wheatbelt & Beyond Youth Mentoring Inc
Together We Ride
WAAMH News Media Award
Caitlin Paroczai
Tom Wildie
Martin Wilson, Nicole Ferraro, Third Storey Pictures & HelpingMinds
Rebecca Trigger